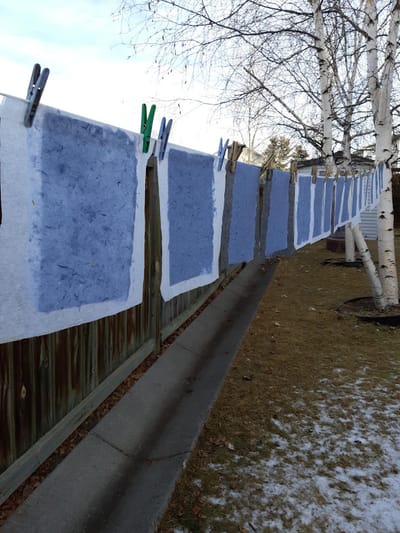 Using various techniques in hand paper making, I create my hand made papers predominantly from recycled paper and cardboard as well as from flora, plants, fruit, vegetable, herbs and spices I have either grown and harvested or sourced locally.

Where possible, environmentally friendly materials are used through up-cycling & re-cycling with (some) new materials. Pendant backs, beads and jewelry components are individually made by me from modern polymers with each having their own unique texture, inclusions and/or surface treatments. Other new materials may include metals such as stainless steel and/or base metals as well as leather or hemp.

My hand made papers, pendants and beads form the focal of my designs.

All items are locally made in Cochrane, Alberta with some limited production items.